You found out you're pregnant and can't wait to start designing the nursery. The problem is – you don't know where to start. Even if you find the perfect crib, you're still not sure what you're aiming for with the overall style. Luckily, we prepared a fun quiz to let out your inner designer! By narrowing down what products you love,
our quiz
will lead you to what you're really looking for: your personal nursery style. Here are your potential designs:
Boho Chic
You're known as the "earthy" mama. Organic is totally your jam and your Instagram feed would not be complete without light brown, blue, and green accents. Kolcraft's
Elston
crib speaks to your inner designer because it has a unique antique grey finish that goes well with jungle/woodland themes or your general boho chic theme. Recommended crib sheet pairing:
Forest Palm.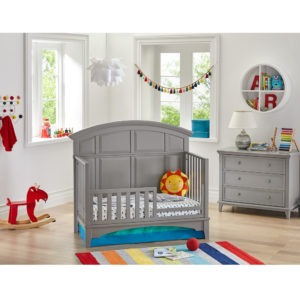 City Chic
You're a fan of neutral colors and classic themes. Instead of opting for a wacky nursery, you like simple color schemes like navy and grey. It's no surprise that the Kolcraft
Brooklyn crib
would fit right in — its sturdy look reflects the strong boy or girl you plan to raise. You might not have a clear vision for your nursery, but you know that the Brooklyn's clean simplicity will go well with any design direction you're feeling. Recommended wallpaper:
Goodnight Moon.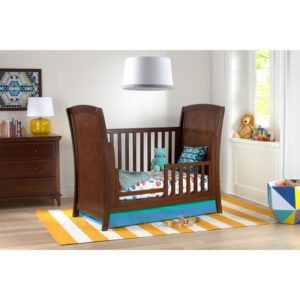 Creative
Instead of the trendy boho designs you keep finding on Pinterest, you're looking for something a little different. You're thinking of a specific theme-inspired nursery that emulates the creative genius of Dr. Seuss or Walt Disney. Maybe you know your little guy or gal is going to have a big imagination – falling down rabbit holes and getting into all sorts of nonsense. The Kolcraft
Elise crib
has uniquely curved ends that emulate that oddity / creativity you're looking for. Recommended curtains:
Charming Unicorns.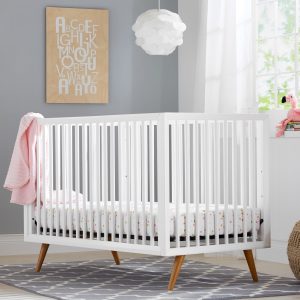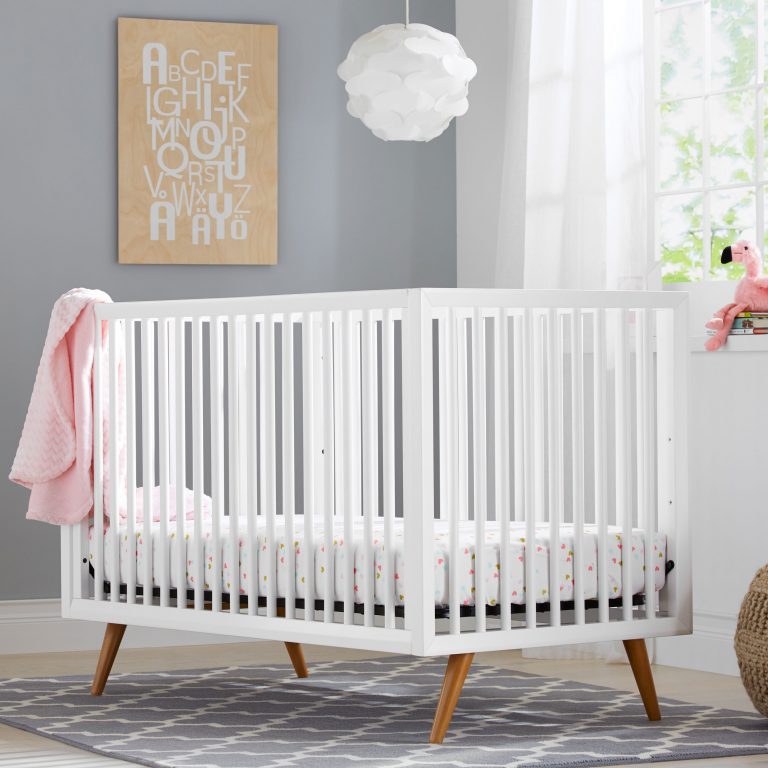 Mid-Century Modern
Your nursery style can best be described as "mid-century modern." Think 1950's home décor with an updated, nuanced twist. A crib like the
Roscoe
pairs well with pops of color throughout your nursery, but its chic style still remains the focal point. Recommended curtains:
Navy Geometric.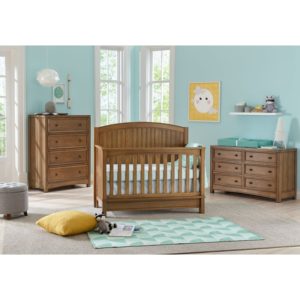 Rustic Outdoors
Rustic. That's what you think of when you're designing your nursery. Perhaps you live in a mountainous area and have a large nursery that's in need of a large statement piece. Kolcraft's
Bristol crib
emulates the power and strength you want your little boy or girl to have, but the crib also emits a lightness that reminds you of the gentle, heart-warming feeling you get when you think of your little bundle of joy. Recommended wallpaper:
Woodland Trees
.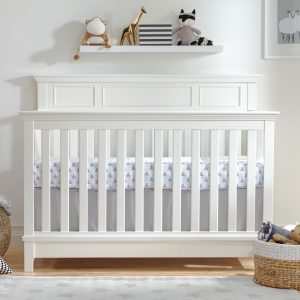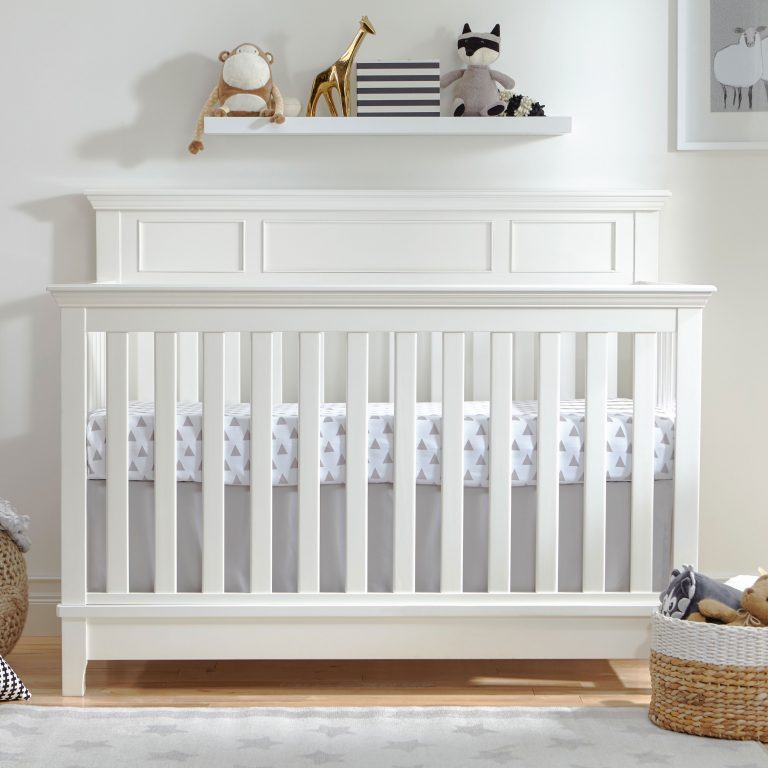 Vintage
For your nursery, you're thinking more "class" than "sass." You envision your baby's room with contemporary simplicity, drawing on the vintage-feel of the early 1900s. Pair the classic
Harper crib
with floral decor or soft shades of blue or grey to totally ace the look. Recommended wallpaper:
Hazy gray floral.