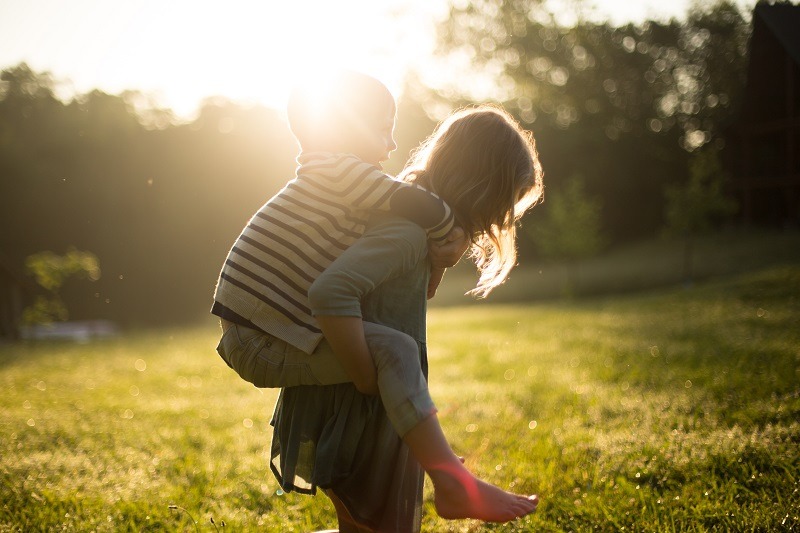 The start to summer means plenty of sunshine and a lot of time outdoors — especially for kids. This is also a good time to remember some family sun tips!
Sunscreen
It takes 20-30 minutes for sunscreen to kick into full gear. Apply 30 minutes before your child goes outside instead of when they are heading out the door.

It's easy to forget to put on sunscreen — especially when kids are excited to jump in

the pool or run in the yard. Make the application process part of your child's daily routine when they are getting dressed so you don't forget.

Be generous in applying sunscreen and don't forget ears and the back of the neck!
Create a game! Make up a silly song and have your child wiggle his toes when you are applying on his feet, shake his arm before you put it on his arm, etc.
Don't be afraid to try different sunscreens. Some kids prefer the spray while others like the lotion or gel. See what works best for your little one.
Choose a kind that provides broad spectrum UVA and UVB protection.
Have shade time where your child takes a 10 – 30-minute break under a tree or umbrella so she isn't in the sun continuously.
Re-apply every 2 hours if your child is in the water or sweating.
Check with your doctor first before applying sunscreen to your baby or child with sensitive skin.
Kids learn by imitation. Be sure to always put sunscreen on yourself and your child will pick up on your healthy habits!
Heat Exhaustion
Shade can be your best friend in the summer. If you're planning a long day in the sun, find as many shade opportunities as you can (e.g. eating lunch).
Use strollers with extended canopies to cover your little one as much as possible. Toddlers and babies might not be aware of all the sun they're getting while they are asleep.
Water is essential — even more so in the summer. It doesn't take long for your body to become dehydrated (even if you don't notice). Set reminders for yourself and your children to take a good gulp of water every 15-30 minutes.